Suvichar hindi status
जितना कठिन संघर्ष होगा !!
जीत उतनी ही शानदार होगी !!
Jitana kathin sangharsh hoga !!
Jeet utani hi shaanadaar hogi !!
the harder the struggle !!
victory would be just as great !!
---
उनसे मत डरिये जो बहस करते हैं !!
बल्कि उनसे डरिये जो छल करते हैं !!
Unase mat dariye jo bahas karate hai !!
Balki unse dariye jo chhal karate hai !!
Don't be afraid of those who argue !!
Rather be afraid of those who deceive !!
---
अपनी औलाद के चेहरे पे चमक लाते हुए !!
झुर्रियां माँ बाप के चेहरे पे उभर आती हैं !!
Apani aulaad ke chehare pe chamak laate huye !!
Jhurriyaan maa baap ke chehare pe ubhar aati hai !!
Bringing a glow to your son's face !!
Wrinkles appear on the face of the parents !!
---
सिर्फ सपनों से कुछ नहीं होता !!
सफलता प्रयासों से हासिल होती है !!
Sirf sapano se kuchh nahi hota !!
Safalata prayaaso se haasil hoti hai !!
nothing more than just dreams !!
success comes from efforts !!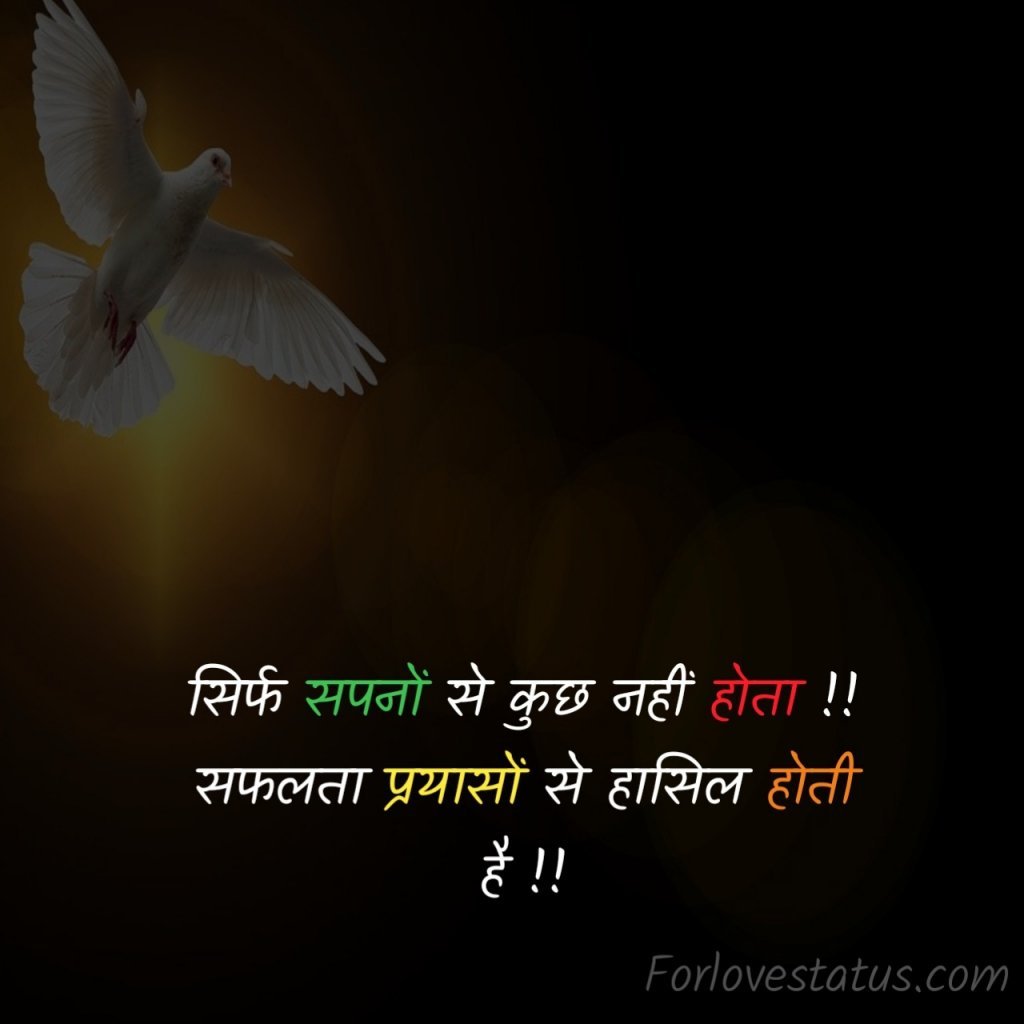 ---
हर नया दिन जीवन में बदलाव !!
लाने का बेहतरीन अवसर है !!
Har naya din jeewan me badalaav !!
Laane ka behatareen awasar hai !!
Life changes every new day
great opportunity to bring
---
तुम पानी जैसे बनो जो अपना रास्ता खुद बनाता है !!
पत्थर जैसे ना बनो जो दूसरों का भी रास्ता रोक लेता है !!
Tum paani jaise bano jo apana raasta khud banata hai !!
Patthar jaise na bano jo dusaro ka bhi raasta rok leta hai !!
Be like water that makes its own way !!
Don't be like a stone that blocks the way for others !!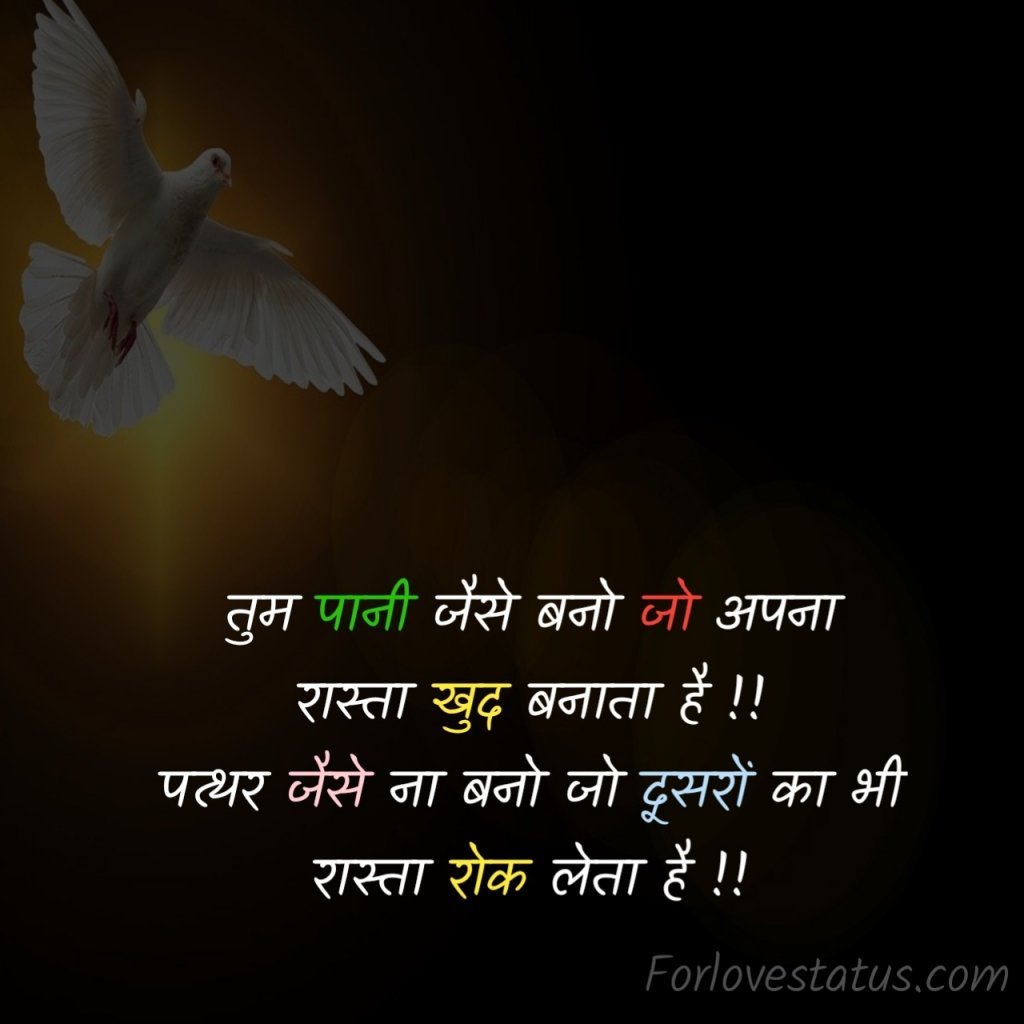 ---
अगर आप अपनी ग़लतियों से सीख लेते है !!
तो ग़लतियाँ आपके लिए सीढ़ी है !!
Agar aap apani galatiyo se seekh lete hai !!
To galatiyaa aapake liye sidhi hai !!
if you learn from your mistakes !!
then mistakes are the ladder for you !!
---
किसी भी इंसान की इच्छाशक्ति और !!
दृढ़ संकल्प उसे भिखारी से राजा बना सकती है !!
Kisi bhi insaan ki ichchhaashakti aur !!
Dridh sankalp se bhikhari se raja bana sakati hai !!
any human will and !!
With determination can make a king out of a beggar !!
---
किस्मत मौका देती है !!
लेकिन मेहनत सबको चौंका देती है !!
Kismat mauka deti hai !!
Lekin mehanat sabako chaunka deti hai !!
luck gives chance !!
But hard work surprises everyone !!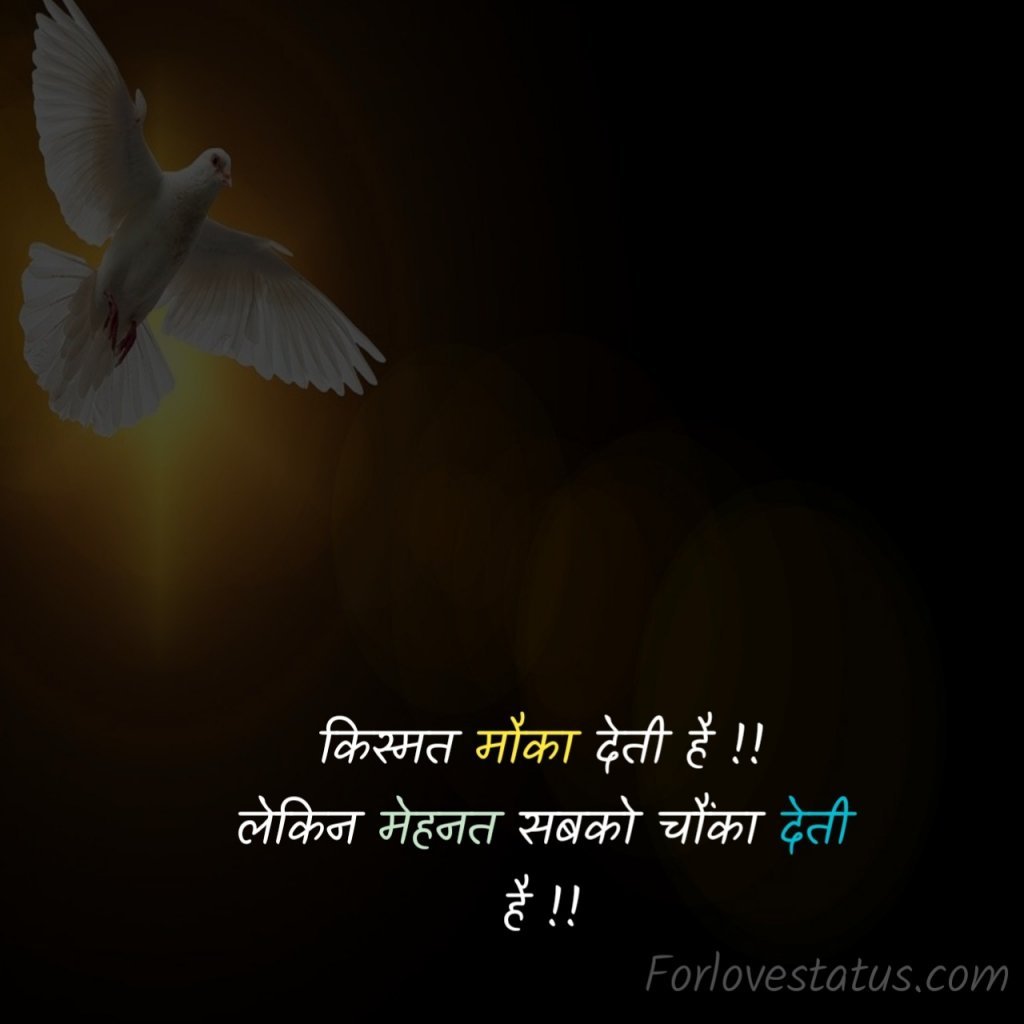 ---
चंद रातों के ख्वाब !!
उम्र भर की नींद मांगते है !!
Chand raato ke khwaab !!
Umar bhar ki nind maangate hai !!
few nights dreams !!
seeks sleep for a lifetime !!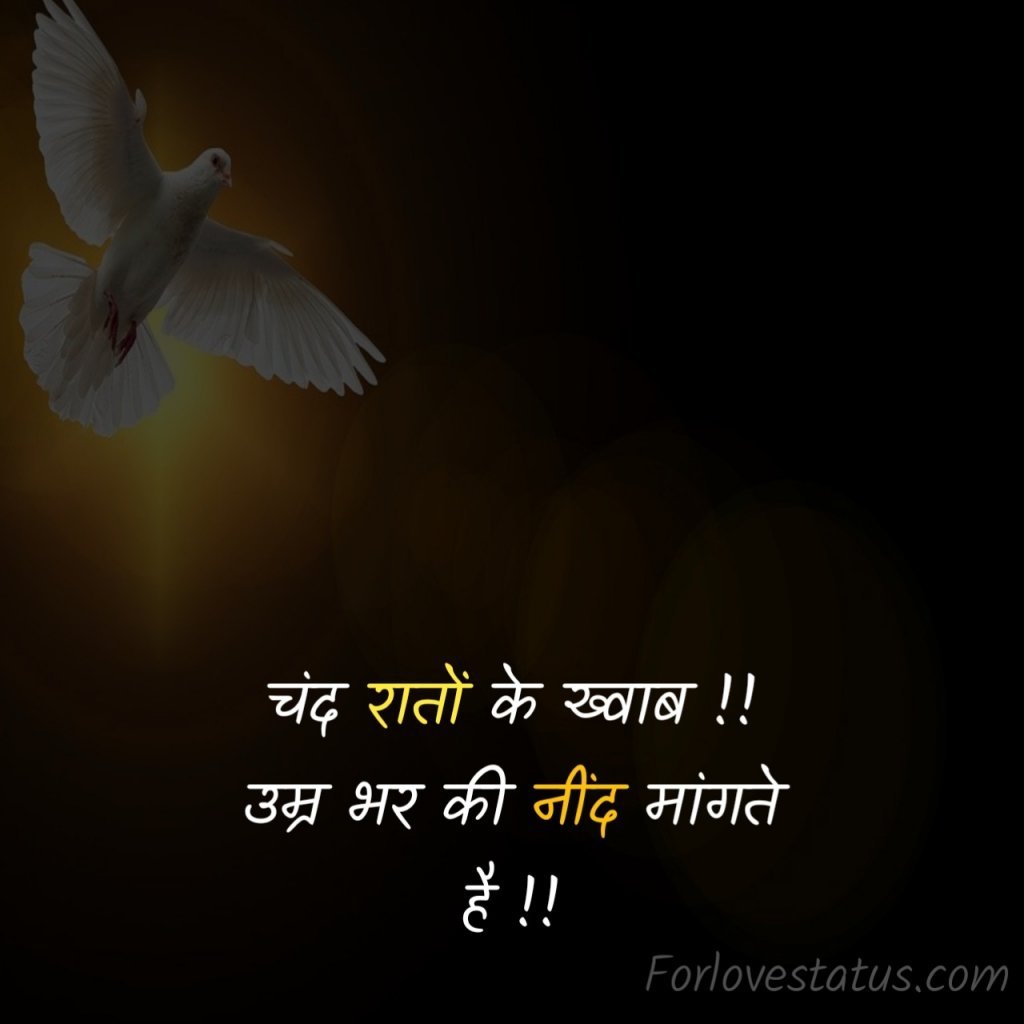 ---