Suvichar in hindi for life
जीवन में जो लोग आपसे दूर होना चाहते हैं !!
वो लोग सारा दोष हालात पर डाल देते हैं !!
Jeewan me jo log aapase door hona chaahate hai !!
Wo log saara dosh haalaat par daal dete hai !!
the people in life who want to be away from you !!
Those people put all the blame on the situation !!
---
कुछ पल बैठा करो माँ बाप के पास !!
हर चीज़ नहीं मिलती मोबाईल के पास !!
Kuchh pal baitha karo maa baap ke paas !!
Har cheez nahi milati mobile ke paas !!
Sit for a few moments with your parents !!
Everything is not available on mobile !!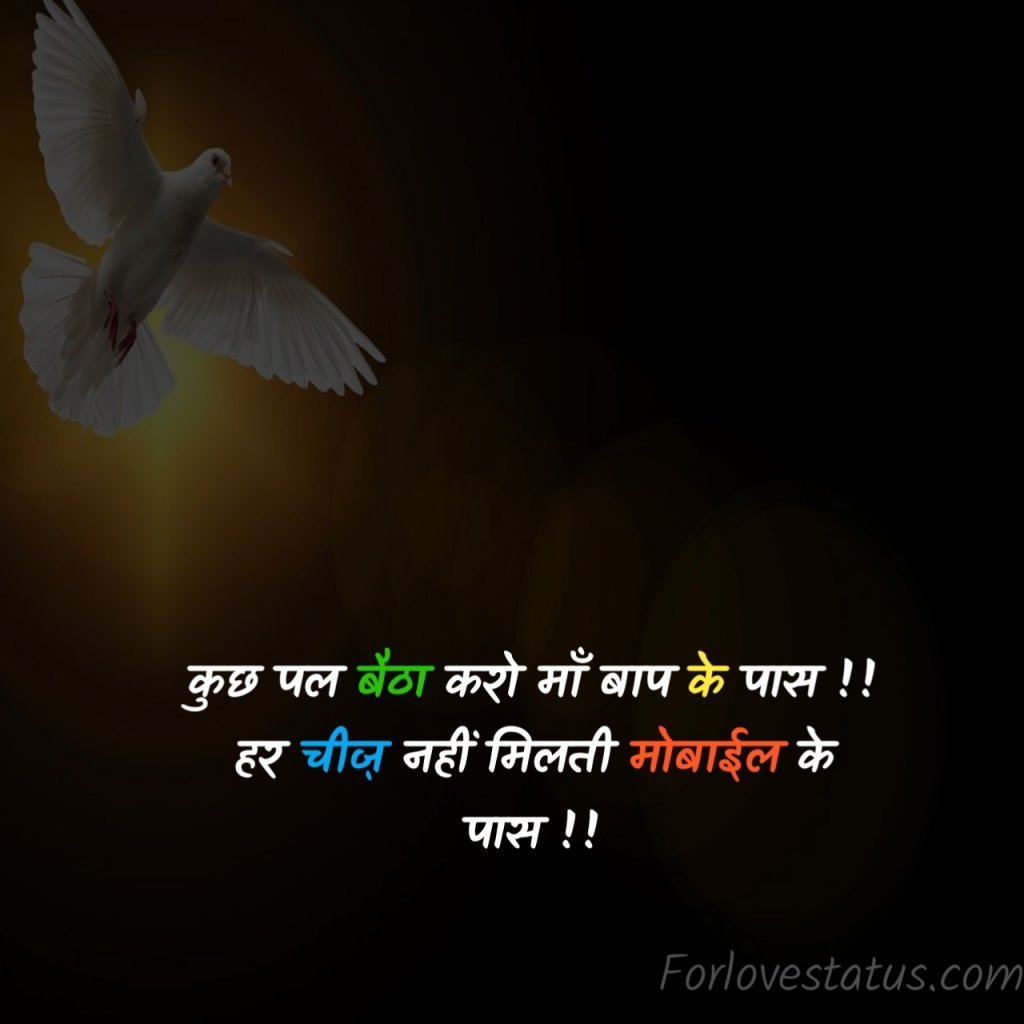 ---
खामोशियां बेवजह नहीं होती !!
कुछ दर्द आवाज छीन लिया करते हैं !!
Khaamoshiyaan bewajah nahi hoti !!
Kuchh dard aawaz chheen liya karate hai !!
silences are not unnecessary !!
Some pain takes away the voice !!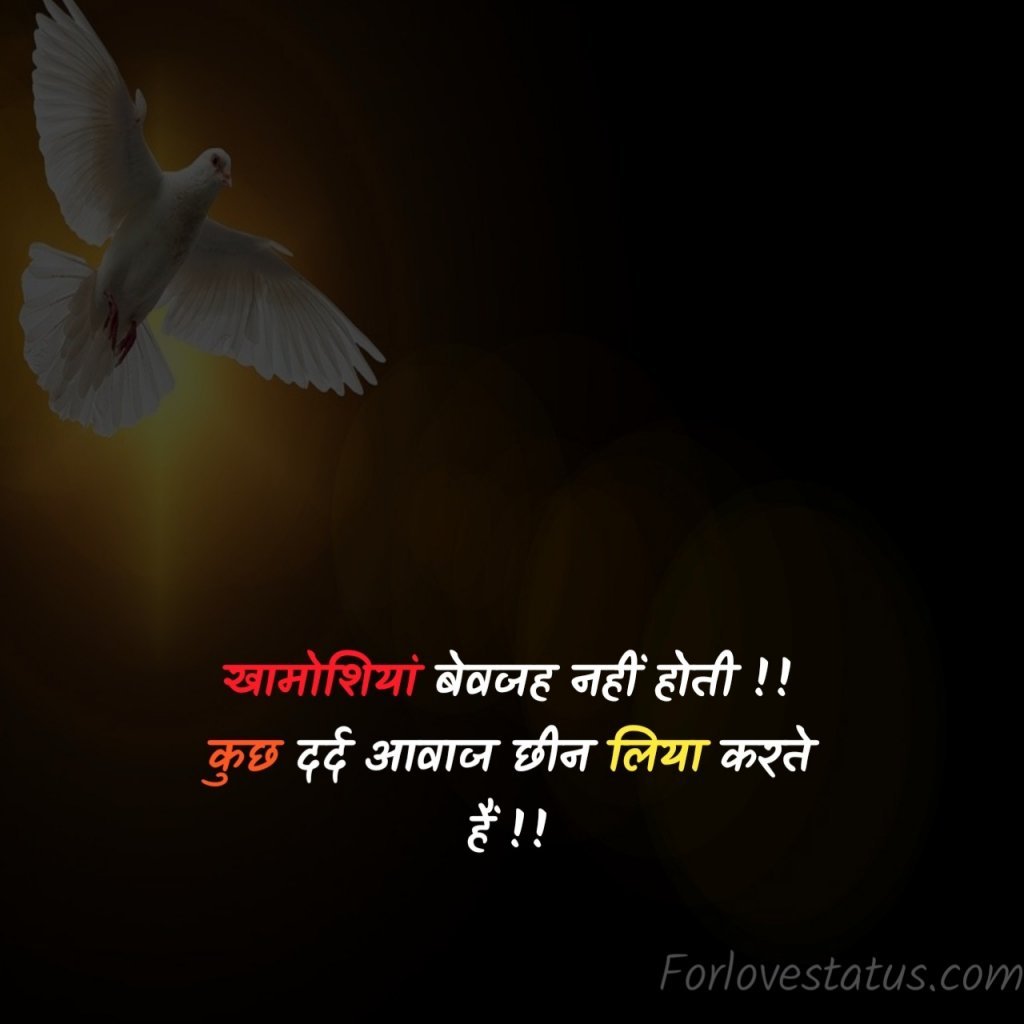 ---
रिश्तों की लाश लिए घूमते हैं !!
हम खुद में शमशान लिए घूमते हैं !!
Rishto ki laash liye ghoomate hai !!
Ham khud me shamshaan liye ghumate hai !!
roam around with the corpse of relationships !!
We walk around with crematoriums in ourselves !!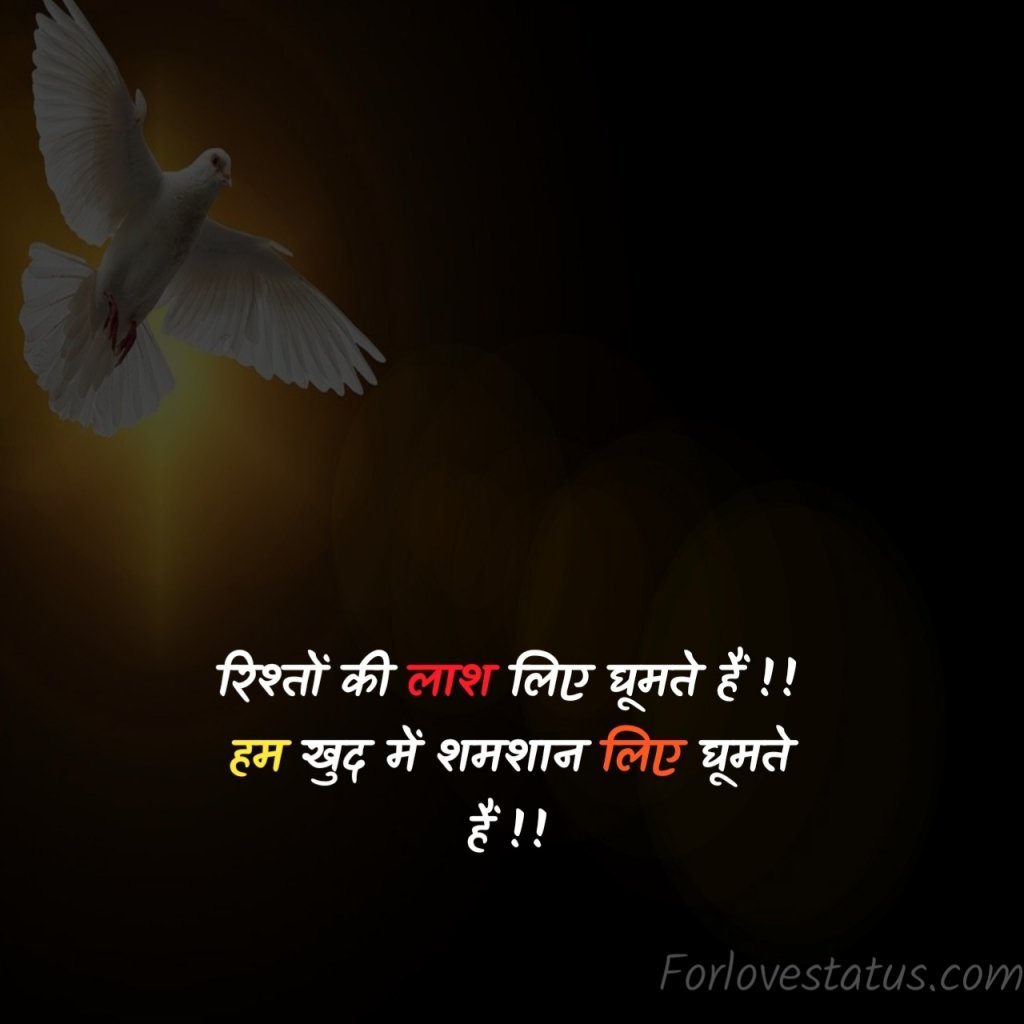 ---
ज़िन्दगी की सबसे बड़ी खुशनसीबी ये हैं की !!
जब हम रूठ जाये तो कोई मनाने वाला हो !!
Zindagi ki sabase badi khushnasibi ye hai ki !!
Jab ham rooth jaaye to koi manane wala ho !!
The greatest happiness of life is that !!
When we get upset there is someone to persuade !!
---
आप अपने जीवन में जब तक कमाओ !!
जब तक महंगी चीजे सस्ती न लगने लगे !!
Aap apane jeewan me jab tak kamao !!
Jab tak mahangi cheeje sasti na lagane lage !!
as long as you earn in your life !!
until expensive things start looking cheap !!
---
हजारों ख्वाब टूटते है !!
तब कहीं एक सुबह होती है !!
Hazaaro khwaab tootate hai !!
Tab kahi ek subah hoti hai !!
a thousand dreams are broken !!
then there's a morning somewhere !!
---
कतार में खड़े है खरीदने वाले !!
शुक्र है मुस्कान नहीं बिकती !!
Kataar me khade hai kharidane wale !!
Shukr hai muskaan nahi bikati !!
Buyers standing in queue !!
thankfully smiles don't sell !!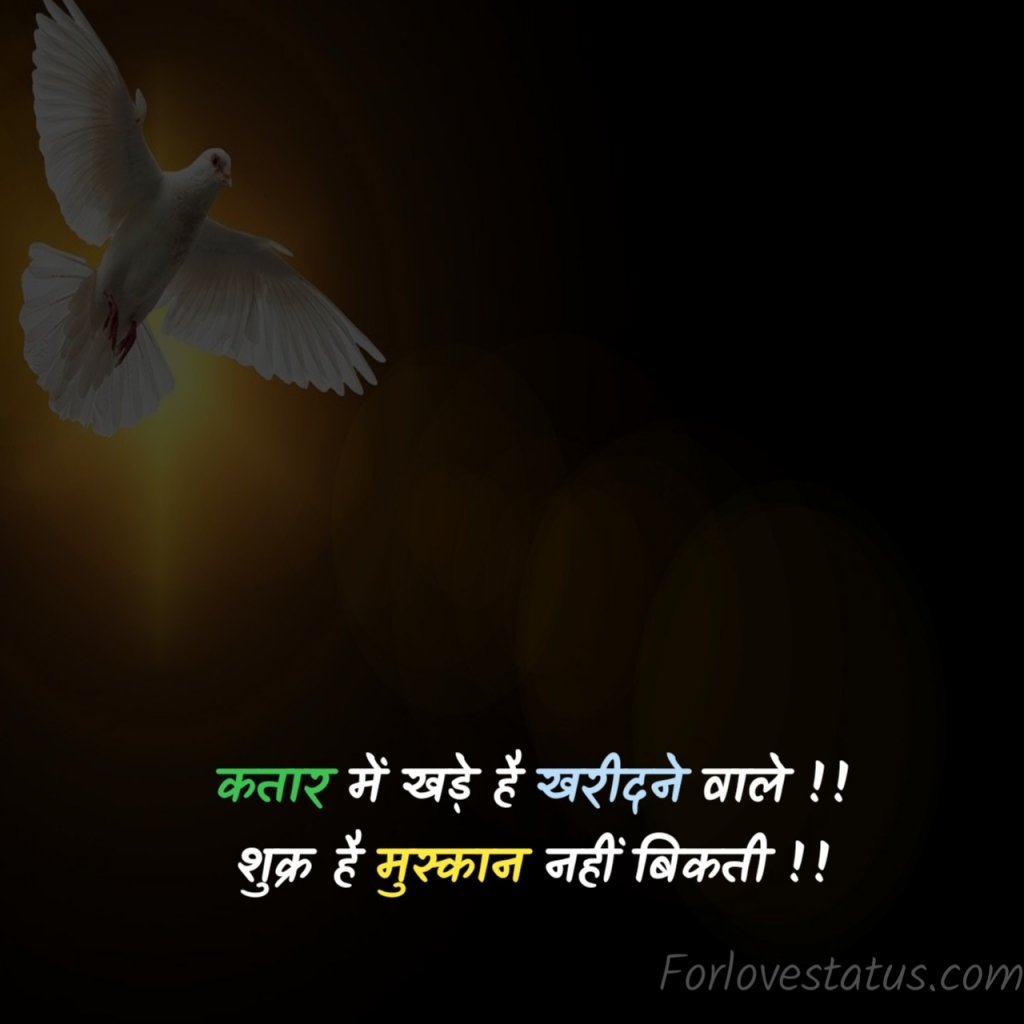 ---
कौन कहता है तन्हाईया अच्छी नहीं होती !!
ये खुद से मिलने का बड़ा हसीन मौका देती है !!
Kaun kahata hai tanhaiya achchhi nahi hoti !!
Ye khud se milane ka bada hasin mauka deti hai !!
who says loneliness is not good !!
It gives a great opportunity to meet yourself !!
---
जीवन में कोई भी काम जब तक कठिन लगता है !!
जब तक उसे करने के लिए आप अपना कदम नही बढ़ाते !!
Jeewan me koi bhi kaam jab tak kathin lagata hai !!
Jab tak use karane ke liye aap apana kadam nahi badhate !!
As long as nothing in life seems difficult !!
until you make your move to do it !!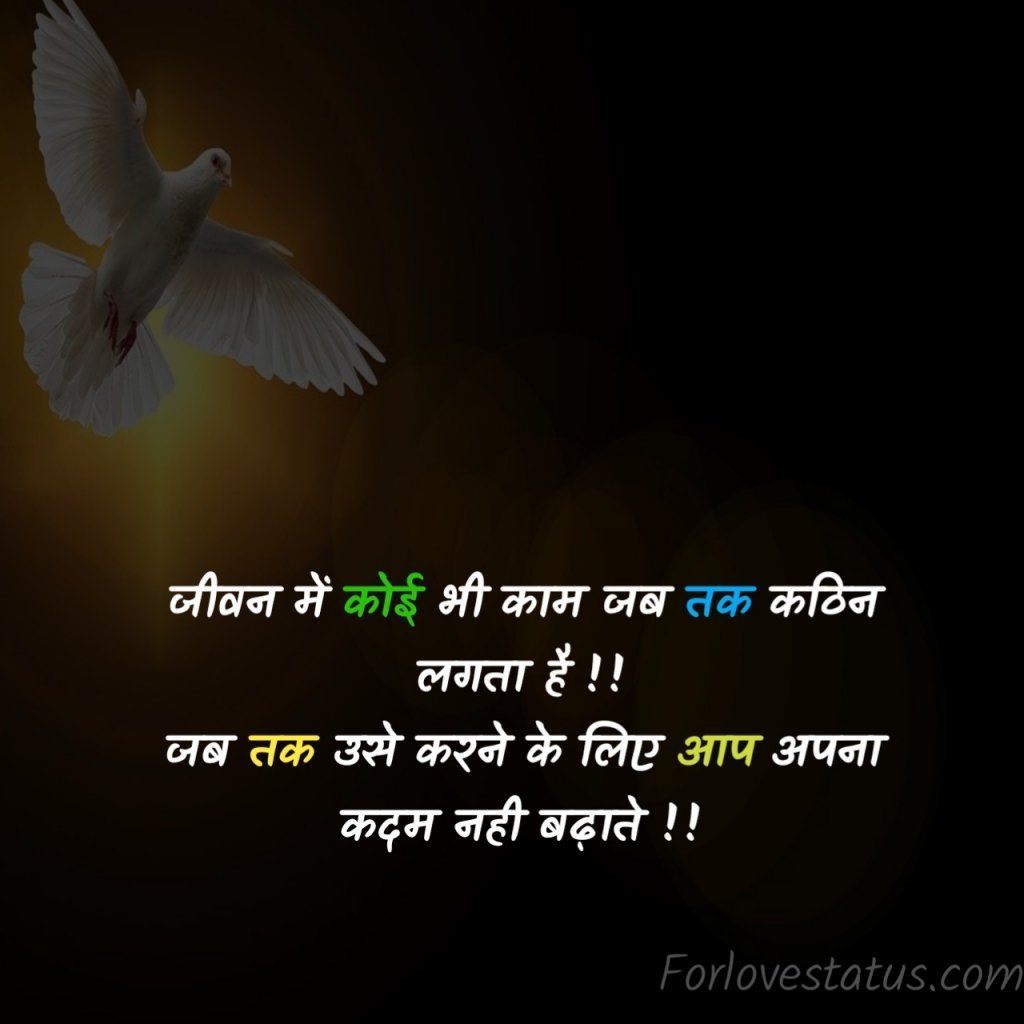 ---