Inspirational suvichar
समय और शब्दों का लापरवाही से उपयोग मत करो !!
इनमें से कोई भी वापस नहीं आता है !!
Samay aur shabdon ka laaparwahi se upayog mat karo !!
Iname se koi bhi wapas nahi aata hai !!
Don't use time and words carelessly !!
none of these come back !!
---
जो झुक सकता है !!
वह सारी दुनिया को झुका सकता है !!
Jo jhuk sakata hai !!
Wah saari duniya ko jhuka sakata hai !!
who can bend !!
he can bend the whole world !!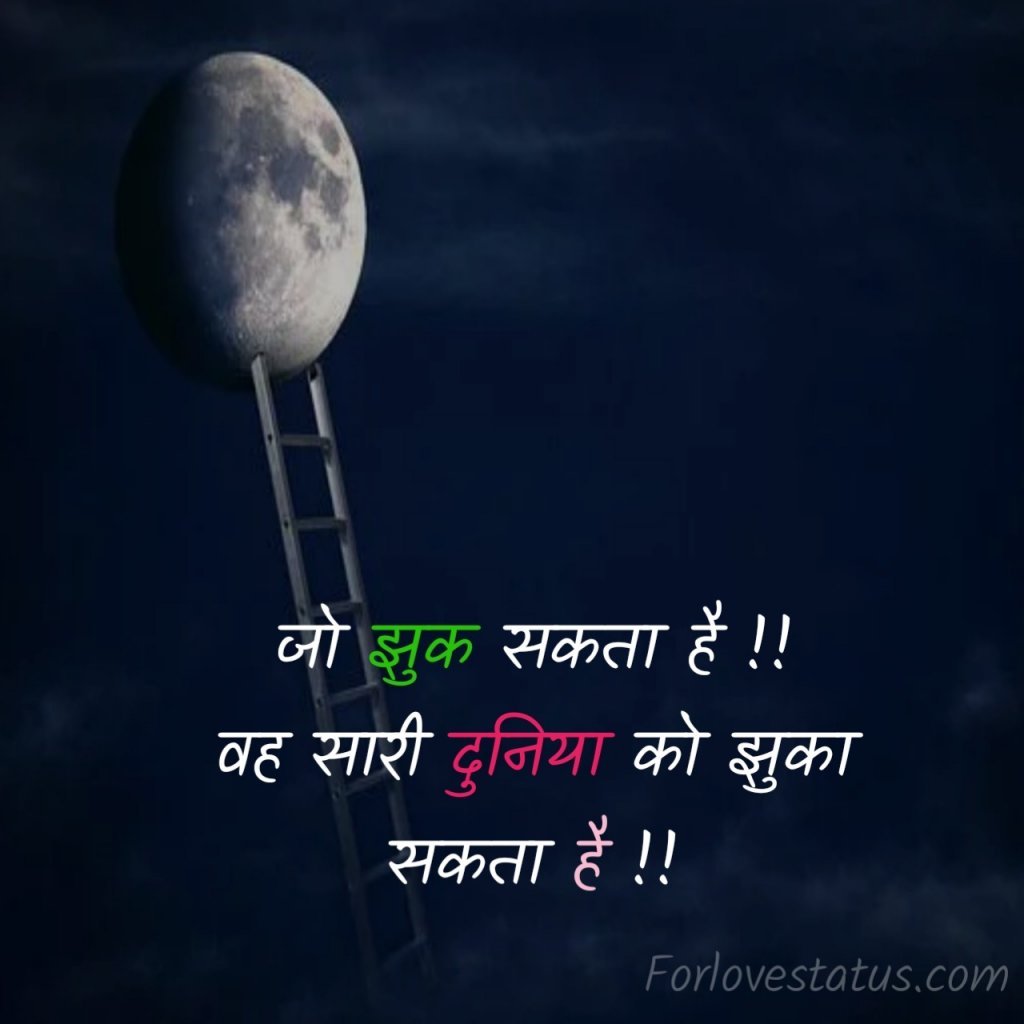 ---
कसूर तो बहुत किये है ज़िन्दगी में !!
पर सजा वहाँ मिली जहाँ बेकसूर थे !!
Kasoor to bahut kiye hai zindagi me !!
Par saja wahaa mili jahaa bekasoor the !!
Have done a lot in life !!
But the punishment was found where the innocent were !!
---
हम खुद से बिछड़े हुए लोग है !!
तुमसे क्या मिल पाएंगे !!
Ham khud se bichhade huye log hai !!
Tumase kya mil payenge !!
We are people separated from ourselves !!
what can you get !!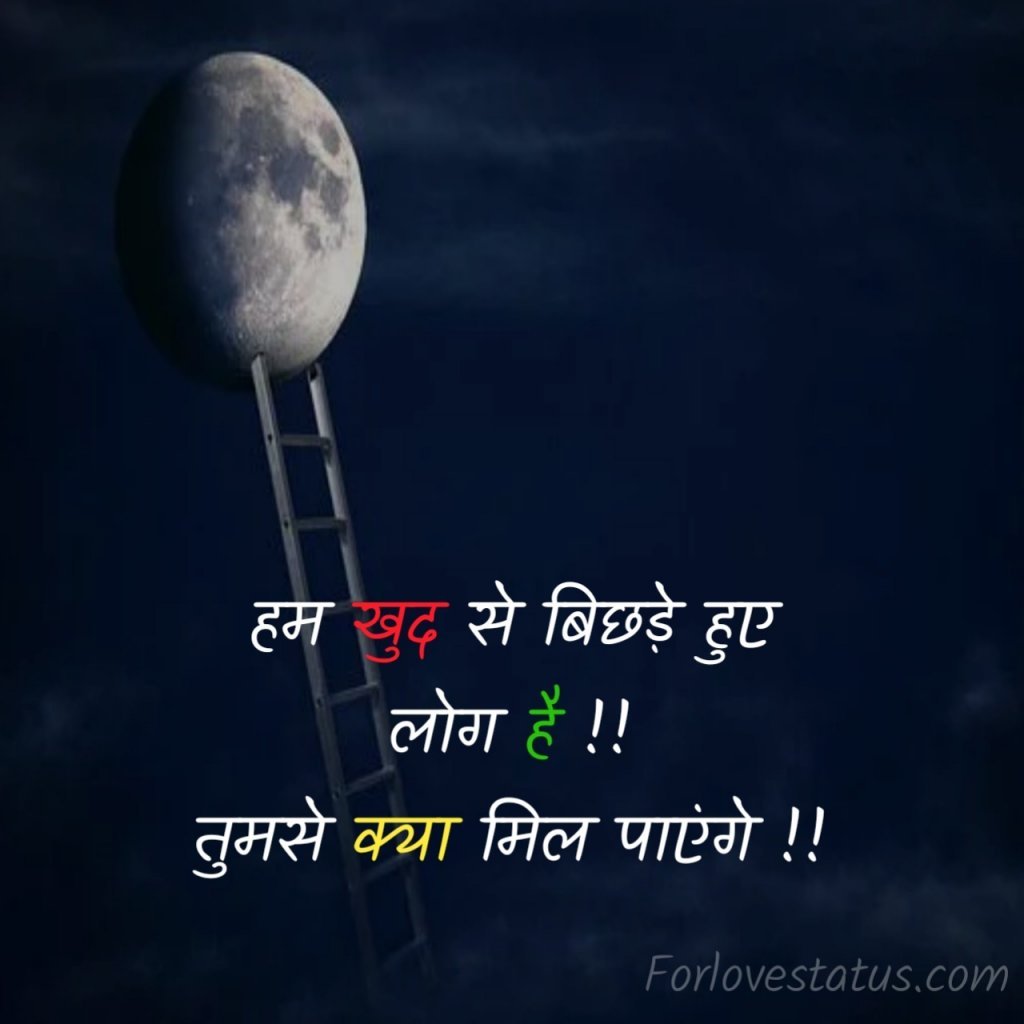 ---
चेहरे अक्सर झूठ भी बोला करते हैं !!
रिश्तों की हकीकत वक़्त पर पता चलती हैं !!
Chehare aksar jhooth bhi bola karate hai !!
Rishton ki hakikat waqt par pata chalati hai !!
faces often lie !!
Reality of relationships comes out on time !!
---
दुनिया का उसूल हैं !!
जबतक काम हैं तबतक तेरा नाम हैं !!
वरना दूर से सलाम हैं !!
Duniya ka usul hai !!
Jab tak kaam hai tab tak tera naam hai !!
Warana door se salaam hai !!
is the principle of the world !!
As long as there is work, your name is there !!
Otherwise salute from afar !!
---
सपने वह नहीं जो आप नींद में देखते हैं !!
यह तो एक ऐसी चीज़ हैं जो आपको !!
नींद ही नहीं आने देती !!
Sapane wah nahi jo aap nind me dekhate hai !!
Yah to ek aisi cheez hai jo aapako !!
Nind hi nahi aane deti !!
dreams are not what you see in sleep !!
This is something that you !!
can't sleep !!
---
मुँह में ज़बान सब रखते है !!
मगर कमाल वो करते है !!
जो उसे संभाल के रखते हैं !!
Muh me zubaan sab rakhate hai !!
Magar kamaal wo karate hai !!
Jo use sambhaal ke rakhate hai !!
keep everything in mouth !!
but he does great !!
who holds her !!
---
इस जीवन में रूपये की कीमत कितनी भी गिर जाये !!
पर कभी इतनी नही गिर सकती !!
जितना इंसान रूपये के लिए गिर जाता है !!
Is jeewan me rupaye ki kimat kitani bhi gir jaaye !!
Par kabhi itani nahi gir sakati !!
Jitana insaan rupaye ke liye gir jaata hai !!
No matter how much the value of money falls in this life !!
but can never fall so much !!
How much a person falls for money !!
---
जैसे जैसे उम्र गुज़रती हैं !!
एहसास होने लगता हैं !!
माँ बाप हर चीज़ के बारे में सही कहते थे !!
Jaise jaise umar guzarati hai !!
Ehasaas hone lagata hai !!
Maa-baap har cheez ke baare me sahi kahate the !!
as the ages pass !!
start to feel !!
parents were right about everything !!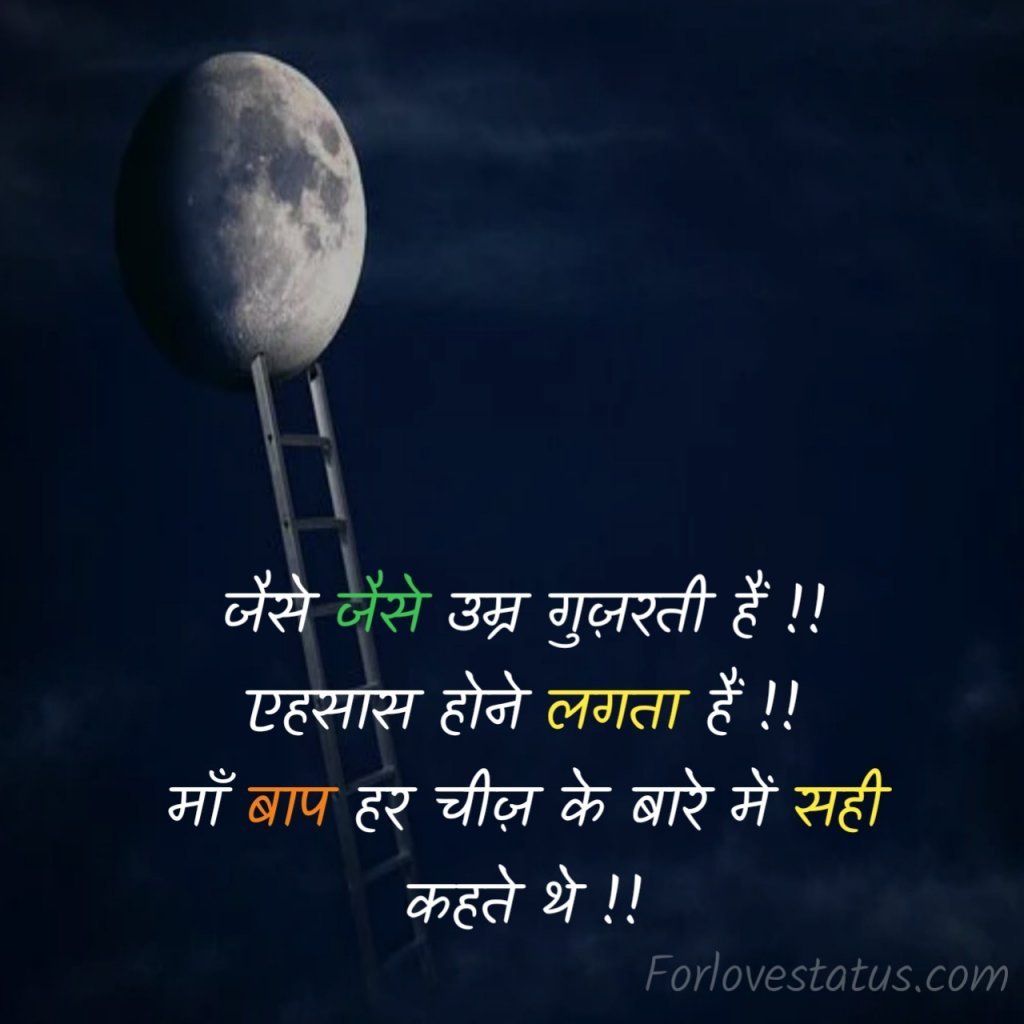 ---