Suvichar in hindi
एक सपने के टूटकर चकनाचूर हो जाने के बाद !!
दूसरा सपना देखने के हौसले को ज़िन्दगी कहते हैं !!
Ek sapane ke tootakar chakanaachoor ho jaane ke baad !!
Dusara sapana dekhane ke hausale ko zindagi kahate hai !!
after a dream is shattered !!
The courage to dream another is called life !!
---
मैदान में हारा हुआ इंसान फिर भी जीत सकता है !!
लेकिन मन से हारा हुआ इंसान कभी नहीं जीत सकता !!
Maidaan me haara hua insaan fir bhi jeet sakata hai !!
Lekin man se haara hua insaan kabhi nahi jeet sakata !!
A loser in the field can still win !!
But a loser can never win !!
---
सफलता हमारा परिचय दुनिया को करवाती है !!
और असफलता हमें दुनिया का परिचय करवाती है !!
Safalata hamara parichay duniya ko karawati hai !!
Aur asafalata hame duniya ka parichay karawati hai !!
Success introduces us to the world !!
And failure introduces us to the world !!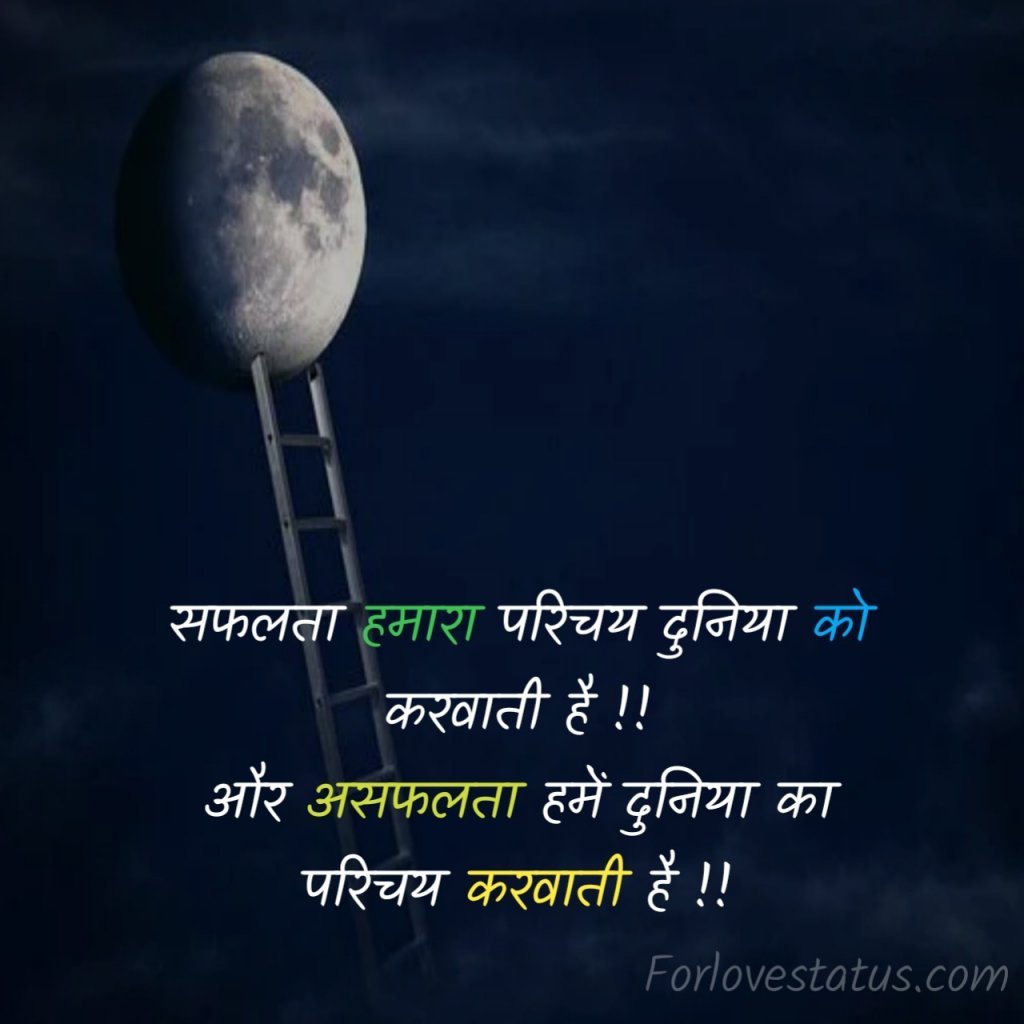 ---
सफलता के लिए किसी भी ख़ास समय का !!
इंतज़ार मत करो, बल्कि अपने हर समय को ख़ास बनालो !!
Safalata ke liye kisi bhi khaas samay ka !!
Intazaar mat karo, balki apane har samay ko khaas banalo !!
any time for success !!
Don't wait, make your every time special !!
---
उतना ही बोले जुबान से !!
जितना फिर सुन सको कान से !!
Utana hi bole jubaan se !!
Jitana fir sun sako kaan se !!
speak as much !!
as much as you can hear again !!
---
उम्र का मोड़ कोई भी हो !!
बस धड़कनों में नशा ज़िंदगी जीने का होना चाहिए !!
Umar ka mod koi bhi ho !!
Bas dhadakano me nasha zindagi jine ka hona chaahiye !!
no matter the age !!
The intoxication of life should be just in the beats !!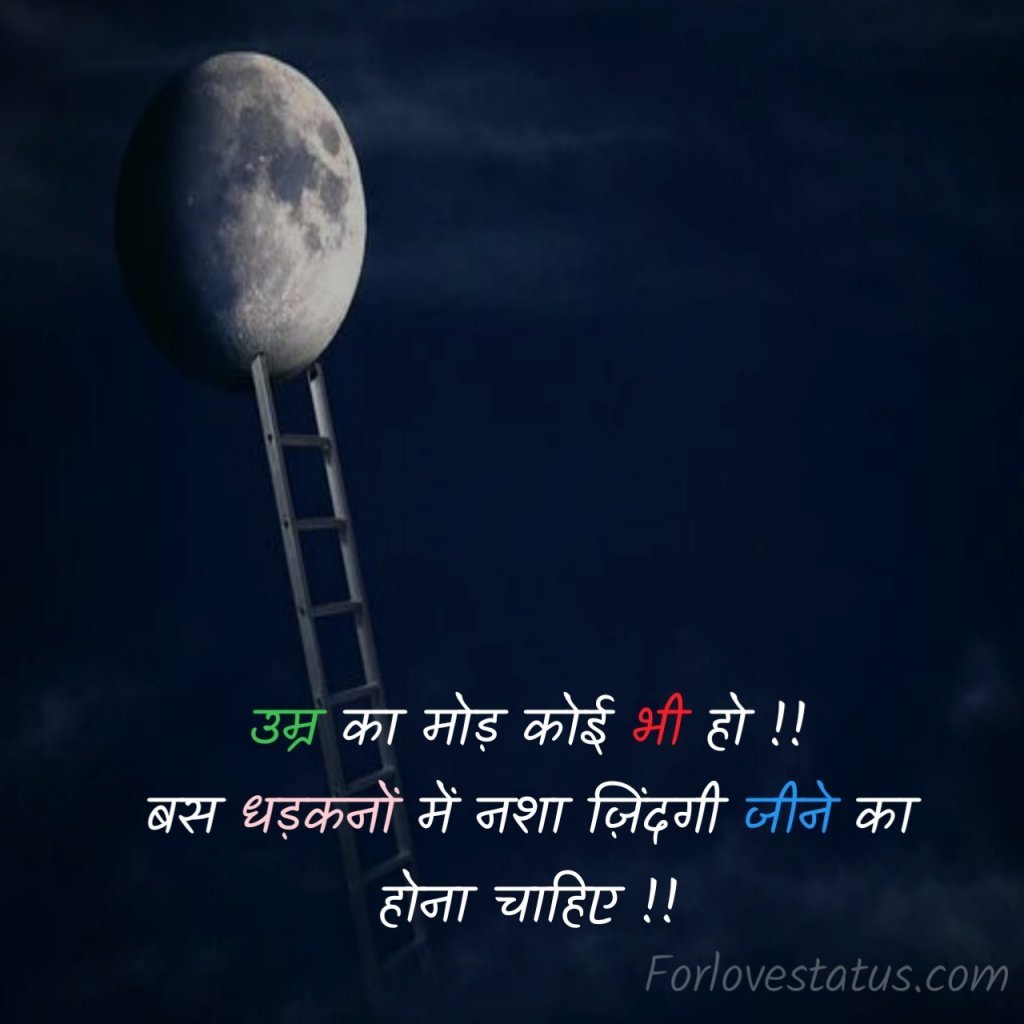 ---
मन में उतरना और मन से उतरना केवल !!
मनुष्य के व्यवहार पर निर्भर करता है !!
Man me utarana aur man se utarana kewal !!
Manushy ke vyawahar par nirbhar karata hai !!
Getting off the mind and getting off the mind only !!
depends on human behavior !!
---
जीवन में हमेशा इंतज़ार ही नही करना चाहिए !!
क्योंकि सही वक्त कभी नही आता उसे लाना पड़ता है !!
Jeewan me hamesha intazaar hi nahi karana chaahiye !!
Kyonki sahi wakt kabhi nahi aata use laana padata hai !!
Don't wait forever in life !!
Because the right time never comes, it has to be brought !!
---
मजबूत होने में मजा ही तब हैं !!
जब सारी दुनिया कमजोर करने पर तुली हो !!
Majaboot hone me maja hi tab hai !!
Jab saari duniya kamazor karane par tuli ho !!
it's fun to be strong !!
When the whole world is bent on weakening !!
---
धन और स्त्री का त्याग करना सरल है !!
लेकिन प्रतिष्ठा का मोह छोड़ना कठिन !!
Dhan aur stri ka tyaag karana saral hai !!
Lekin pratishtha ka moh chhodana kathin !!
It is easy to give up money and women !!
But it's hard to give up the temptation of prestige !!
---